Well thought I might as well begin one of these so I can share my eclectic collection with you folks. Books were always my true first affliction with the madness we call collecting. I started with those scholastic book club purchases I made in grade school. It then progressed into comic books, which reached its apex when I owned a comic book store for five years back in the late 80's. About 10 years ago I started collecting original comic art and now have around 800 pieces which has branched out to book covers and interior illustrations, most notably from Joe Lansdale books.
My other big passions in life are fishing, hunting and foraging for mushrooms. My wife and I live in a semi remote area of northern Idaho on 20 acres. We live in a log cabin, hand built, not one of those kit homes. We are off the electrical grid, not by choice but due to the cost of bringing power the one mile, which now would run $100,000. So we use generators and a back up 12 volt system. Our own water system which is gravity fed from the 2,000 gallon holding tank that sits up the hill a ways. There is a creek and a set of small water falls on the property as well. Heat with wood of course. We live were most people dream of going on vacation.
So I run from one shiny object to another and another and so forth always on that immortal quest searching for one more grail.
If collecting is an illness than I must be terminal
The water falls, Gold Creek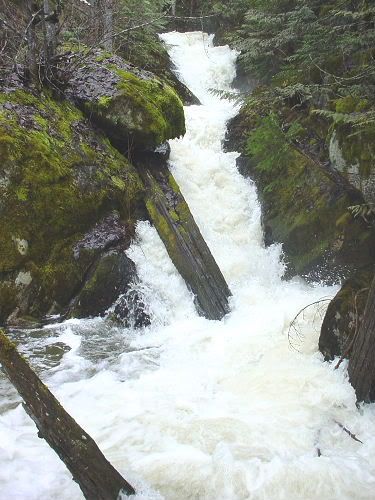 View out my kitchen window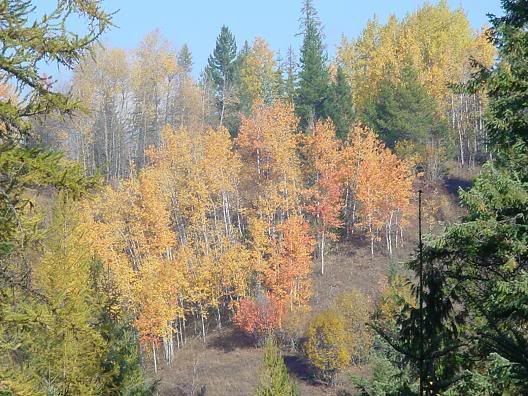 View from by back porch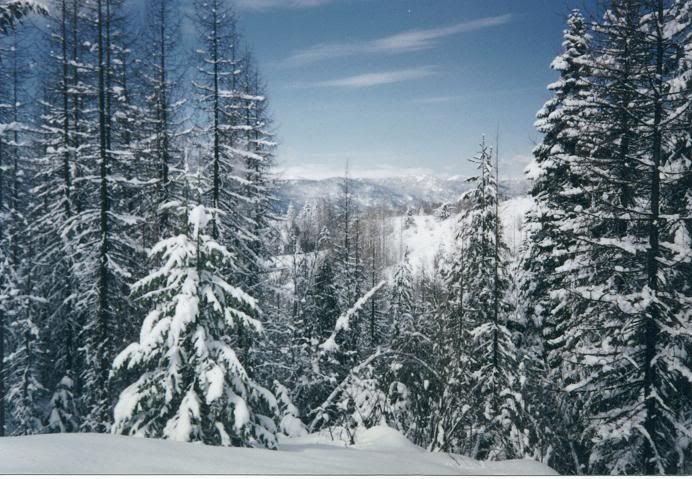 So thought I would start with some art then post some of my favorite books
Cover for Joe Lansdale's "Mad Dog Summer" art by Timothy Truman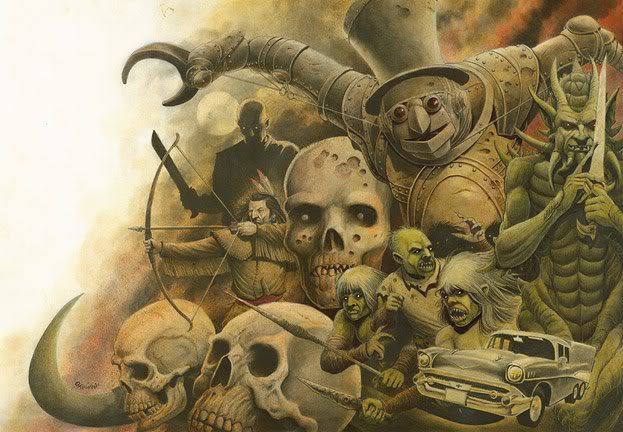 Cover for Joe Lansdale's "God of the Razor" art by Timothy Truman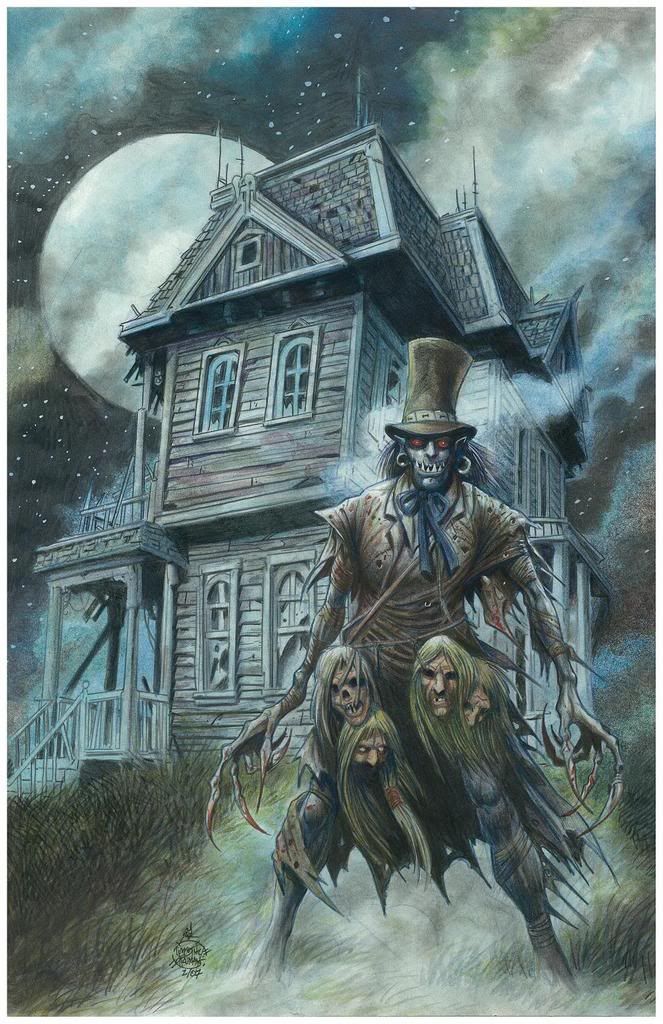 Blind Date by Steve Fastner and Rich Larson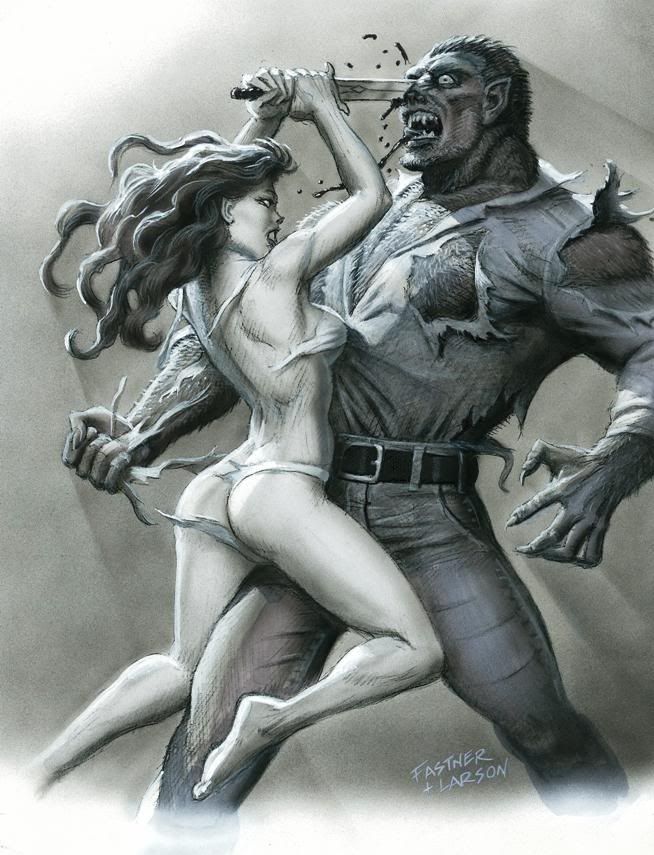 The Howler in the Mist by Mike Dubisch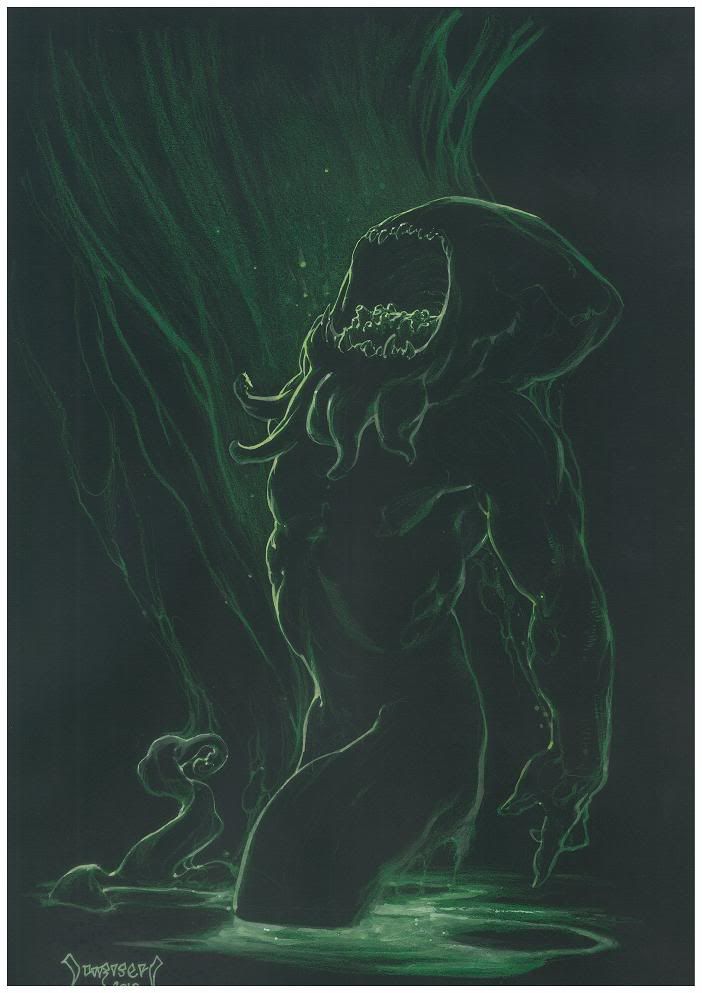 The Tasty Bits by Dan Harding