Did you know this could have been the cover design for our special edition of Full Dark, No Stars by Stephen King?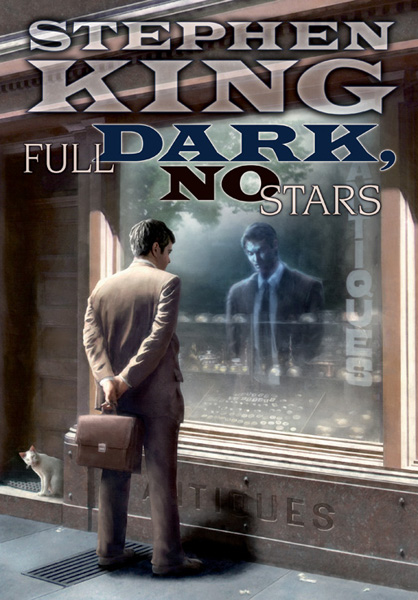 That was just one of the dozens of options we considered. A lot of collectors never get to see "behind the scenes" of the creation of a Limited Edition book, so Cemetery Dance Managing Editor Brian James Freeman thought it would be fun to discuss how the cover artwork and design for our most recent Stephen King book came to be.
Right now you can view EIGHT different drafts of the cover artwork by Tomislav Tikulin, along with the dozens of cover design options we considered, and also read some details about how the process worked in Brian's new post on our website: The Full Dark, No Stars Covers That Might Have Been.
CLICK HERE to read the full article written by Brian Freeman