Hi all,
I've got two brilliant books for sale from my collection both of which are remarqued by the artists. I was thinking about putting these straight up on ebay, but thought I would give anyone who wants to make a serious offer the chance to buy them first. Obviously both os these books cost a fair bit to start with and are two books that are limited now and don't come up to buy very often so this is a great chance to add something special to your collection.
First is the Signed Limited edition of The Passage, a PC copy with a remarque by Jill Bauman. I don't need to tell any CD regular how big the waiting list is for a regular copy of this without the remarque.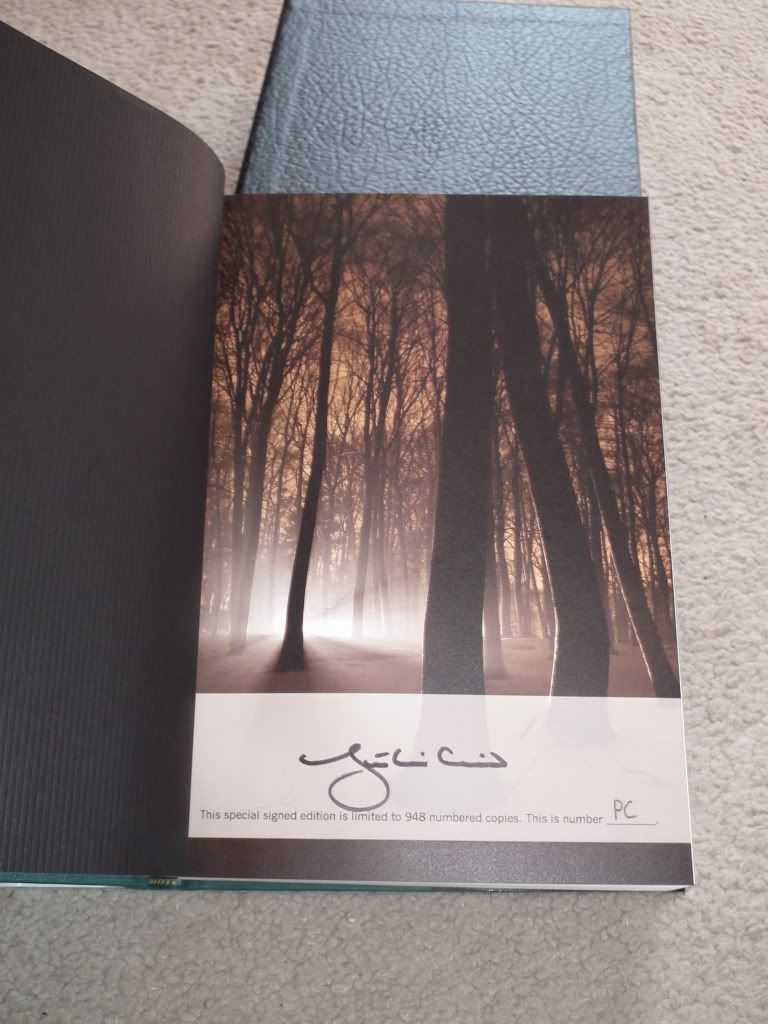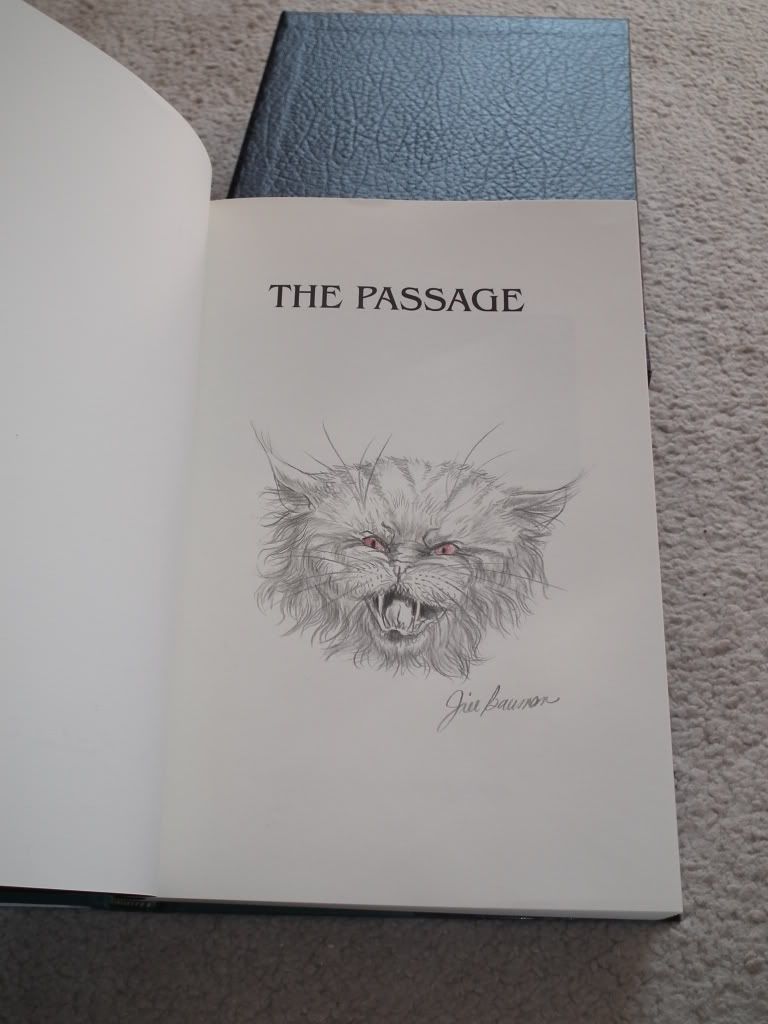 Second is the Traycased Oversized Hardcover Signed Limited Edition of Full Dark No Stars with a remarque by the great Glenn Chadbourne. Again this is an amazing book on its own without the remarque and is long since sold out.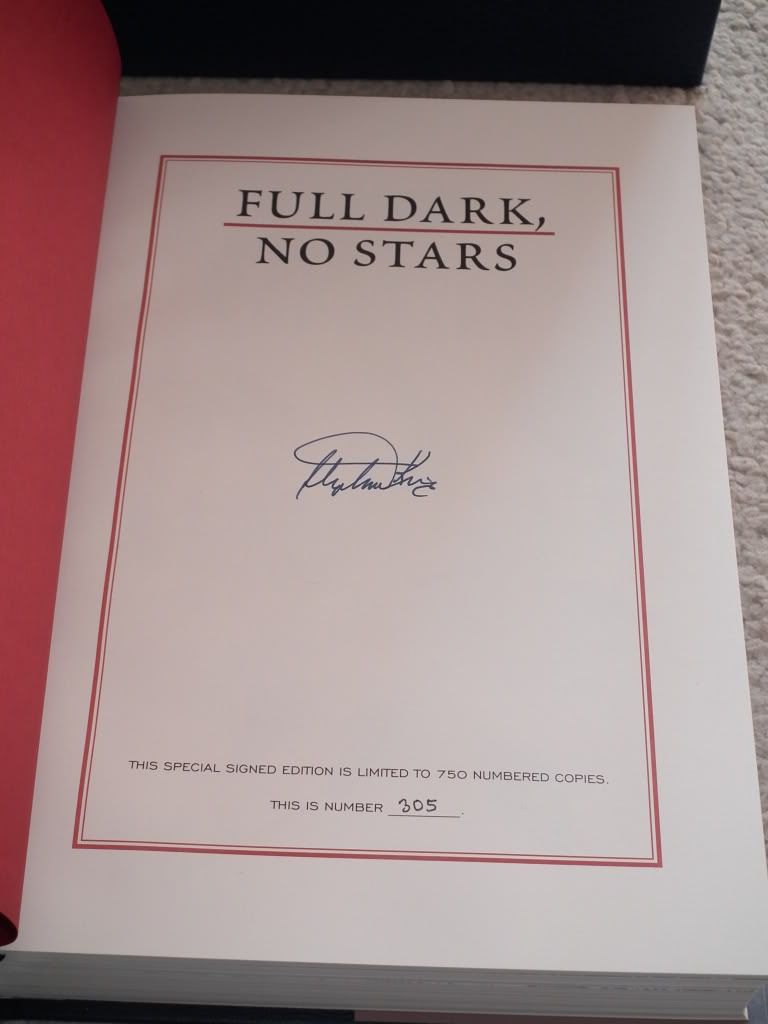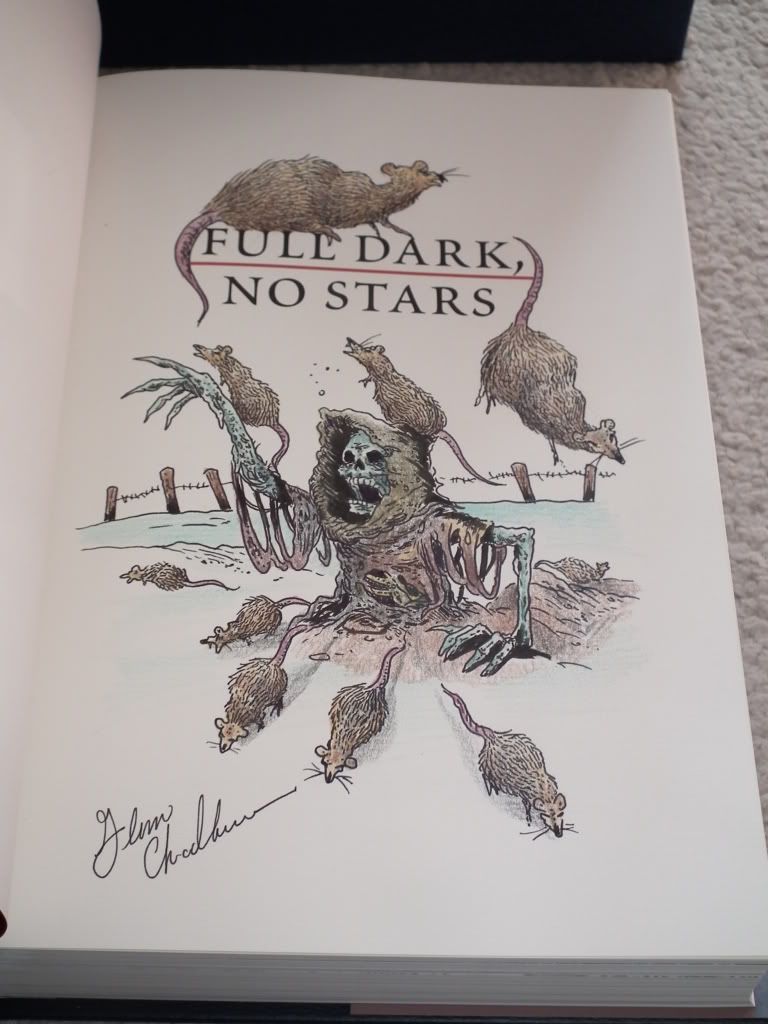 As I said, I'm not looking to let these go for pennies (I live in the UK so any bids from outside the UK will also need to consider the postable) so sensible genuine bids only thanks. Feel free to message me or email me at
writersinbox@aol.com
I will keep this thread going until next weekend and after that will put them on ebay if they haven't sold.