Cemetery Dance Publications
Launches Brand New eBook Series:
The Cemetery Dance Select Series!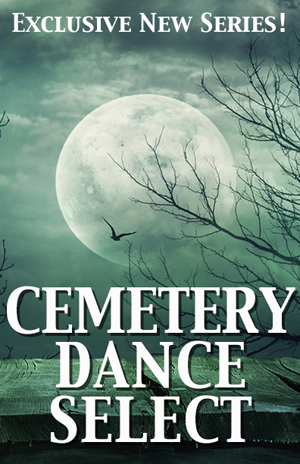 First Titles Include Michael Marshall Smith, Peter Atkins, Terry Dowling, John R. Little, Lisa Morton, Jeff Strand, Lee Thomas, Lisa Tuttle, Kealan Patrick Burke, Bev Vincent, and Kaaron Warren!
Available For IMMEDIATE DOWNLOAD!
Hi Folks!
We're very pleased to announce a brand new eBook series that is exclusive from Cemetery Dance Publications, the Cemetery Dance Select series!
This new series invites some of our favorite authors to spotlight a sampling of their own short fiction: award-winners, stories they consider their best or that had the most impact on their career—or neglected favorites they feel deserve a second look.
Long-time fans will enjoy revisiting some classic tales. New readers will find this series a handy introduction to each author's best work.
Each Cemetery Dance Select mini-collection includes an exclusive Afterword where the author explains the reasoning behind each selection, and provides insights into the writing of each story.
Michael Marshall Smith
CLICK HERE
Peter Atkins
CLICK HERE
Terry Dowling
CLICK HERE
John R. Little
CLICK HERE
Lisa Morton
CLICK HERE
Jeff Strand
CLICK HERE
Lee Thomas
CLICK HERE
Lisa Tuttle
CLICK HERE
Kealan Patrick Burke
CLICK HERE
Bev Vincent
CLICK HERE
Kaaron Warren
CLICK HERE