They have a big book sale at the local mall about 3 times a year. At the most recent I nabbed some great reading material.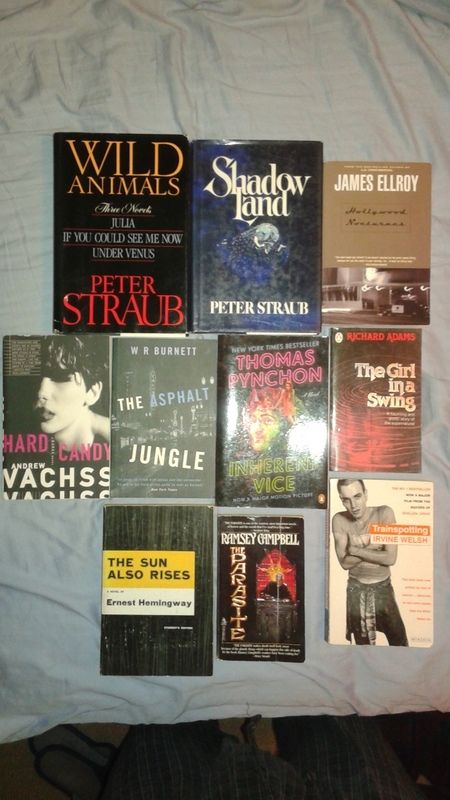 Also been browsing some used book stores recently.
These are from a little while ago, already read Mucho Mojo. Need to track down Three Bear Mambo now, no luck yet. Hit Man was a repeat, already had the PB, but this was a Proof copy that I found in a random spot at a book store. Was pretty excited to find it and snapped it up for a good price.
Got these at a different used book shop.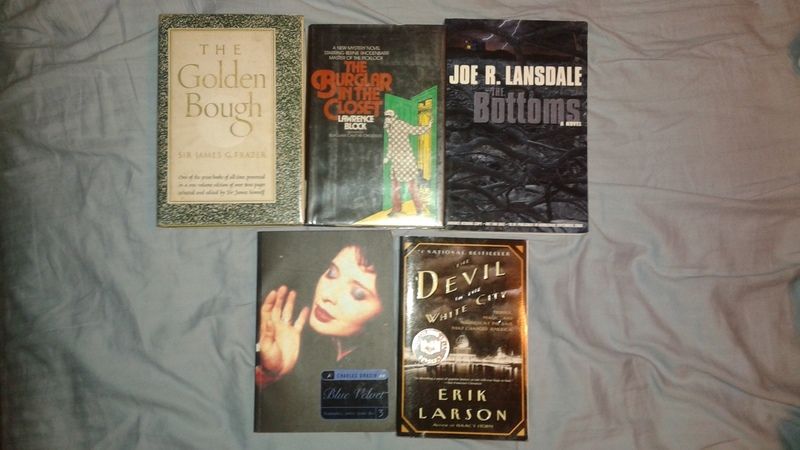 The bottom two were free, If you spent $10 or more you can choose a book from a free shelf. Great find there too, was wanting to read The Devil in the White City. As I was going up to pay I noticed The Bottoms right at the counter, which was fortuitous because I couldn't find any Lansdale in the rest of the store. And lo and behold it's an ARC! Not just that it had promotional material in it too, not even $5.